Be Green!
So, St. Patty's Day is up and coming. I suppose being part Irish I should be excited about that. But lets face it - my college days of green beer, glittery green top hats, and kiss me I'm Irish pins are far, far behind me. Now, I celebrate in a more relaxed sense.
Appletini. I've traded in my green beer in a frosted mug for green appletini's. They are delicious. Don't fight me, just try one. :)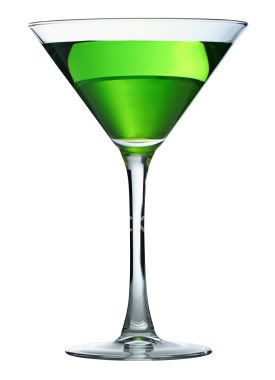 These are a pair of my favorite earrings that I made from faceted green glass on copper ear wires. Stunning, aren't they? The green is so vibrant.
Green puzzle bracelet - shaped like 4 leaf clovers! Sweet, isn't it? My husband makes our line of puzzle piece jewelry.
*Sigh* I wish I really had green eyes. Alas, my eyes are blue. But it's amazing the things you can do with photoshop!
If anyone in cyberspace actually reads this - how do you celebrate St. Patty's Day?