Sad day
Unfortunately, this will not be one of my typical upbeat happy blogs. Yesterday, was in fact, a very sad day for me. I lost one of my bunnies, J.C., to pneumonia, and possible stroke/heart failure.
I took this picture of her just an hour before I had to have her put to sleep yesterday. As I was leaving for work I heard her squealing in the rabbit room. I found her laying on her side, gasping for air, and making the most horrific sound you could ever imagine. If any of you have ever heard a rabbit cry, you'll know what I mean.
I grabbed my baby up from the floor, and found her hind legs were paralized. She struggled to move, and could not. She tried to stand, and would fall over. Her nose was glued shut from mucus. I was able to get her nasal passages clear so that she was able to breath - but it was too late. Her body was broken. She kept having violent seizures, and squealing. I cried the entire day. My heart was broken.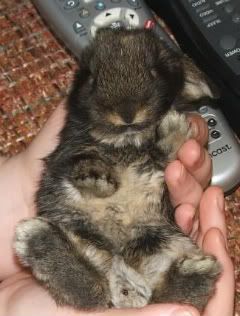 I took her to a vet in town, and they confirmed my fears. It was best that she not suffer any longer. They put her to sleep at 9:15am.
J.C. was one of the 4 babies my rabbit Honey Bear (still living) and Sir Flopsalot (father, died last year) had.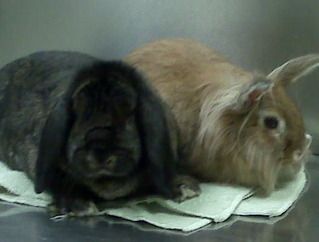 I watched as these babies were born. I stayed with them for weeks making sure Honey Bear was feeding them regularly, to ensure each one's survival. In total, I had 6 rabbits to care for - and love each one like they are my children.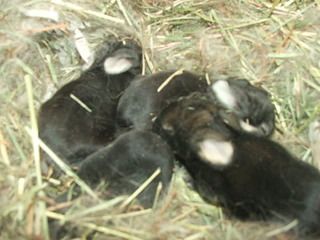 It's like losing an arm - which I know is strange for some people to wrap their head around. It's a pet, some say. It's just an animal. But to me, they are so much more. I don't have kids, may not ever be able to have kids. These ARE my children. As much as I may take care of them, they fill a hole that nothing else in my life has ever been able to. It hurts, regardless, of level of attachment. They're not just pets. They're part of my family.